About Us
The Insurance Exchange, Ltd. was created to provide the insurance services and products needed by its clients and to create career opportunities for minorities. "If we offer the best in ourselves we, in turn, will have many great rewards come back to us."
"With God all things are possible" is one of the principles on which our agency is built. Professional, honest, trustworthy, creative, dedicated staff providing quality customer service is what has made The Insurance Exchange what it is today & what will allow us to reach new heights in the future.
Established in 1986, The Insurance Exchange is located in South Holland, IL with several Member agencies serving the Chicagoland, Northwest Indiana, Atlanta Metro, Columbus, Ohio, and Memphis & Nashville, Tennessee areas. We are a full service insurance agency offering auto, home, life, health and commercial insurance products including personal and commercial umbrellas, workers compensation' | link: 'workers_comp_insurance, surety bonds, and annuities.
We are one of the leading African-American insurance agencies in the states of Illinois, Indiana, Ohio, Georgia, Texas, and Tennessee. We are also licensed to do business in Arkansas, Mississippi, Missouri and North Carolina.
The Insurance Exchange, "The Place for all Your Insurance Needs."
---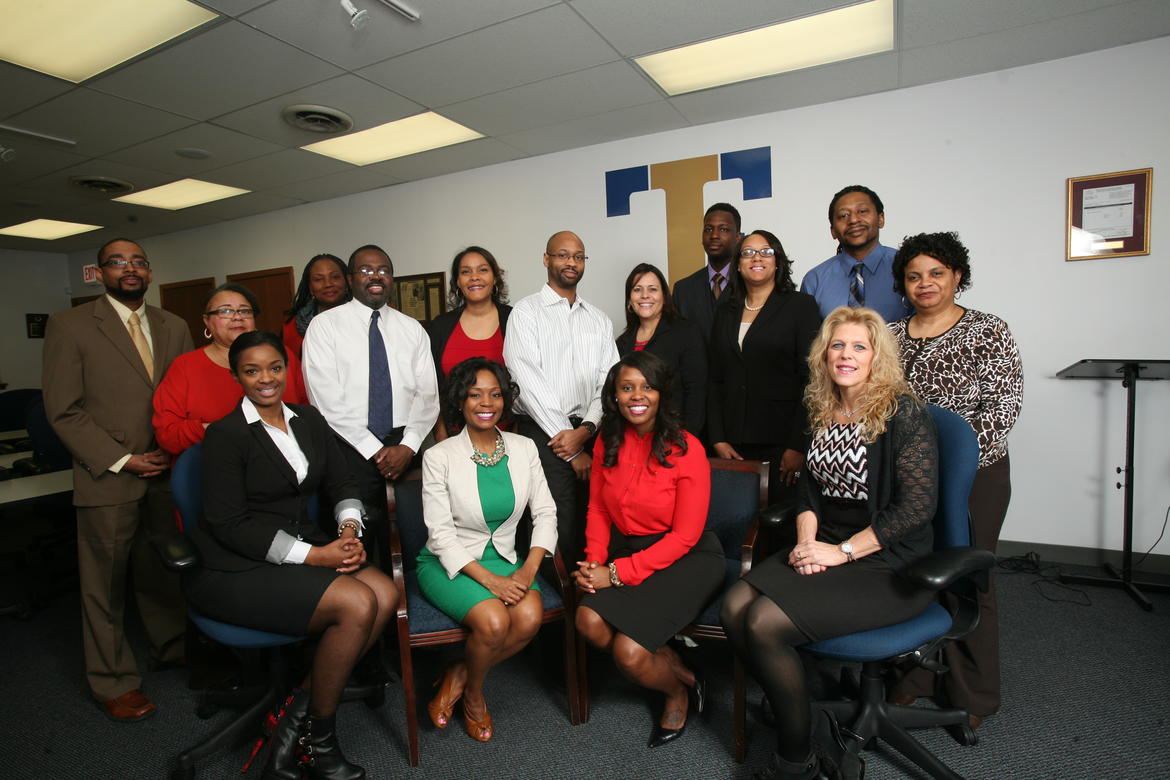 ---
Community
Members of The Insurance Exchange are actively involved in their communities, churches and civic organizations throughout the Chicagoland and Northwest indiana area. Below are just a few of the community organizations Members of the agency are involved:
Faith Movers Men's Ministry - Chicago Heights, IL
Chamber of Commerce- Oak Forest, IL
Cosmopolitan Chamber of Commerce- Chicago, IL
Delta Sigma Theta Sorority, Inc.- Joliet Area / South Suburban Alumnae Chapter
Glenwood Hawks Basketball Program- Glenwood, IL
Heritage Community Development Corp.- Chicago, IL
Jassac Charitable Foundation, Inc.- Flossmoor, IL
Safeco Insurance Advisory Council- Chicago, IL
3rd Baptist Church - Chicago, IL
History
Born in Blytheville, AR., upon his graduation from high school in 1967, Mr. Crosby moved to Chicago to attend Chicago State University. At that time Mr. Crosby had no interest in the insurance business.
"When I was growing up in Arkansas I hosted a sports radio show at my high school, but most of the people around me were school teachers. So when I came to Chicago for college, my goal was to become either a school teacher or a radio disc jockey."
However, while working at Syblock furniture store in Roseland, Mr. Crosby met Ms. Gwendolyn Sea from Prudential who then introduced him to the insurance business.
"After selling Gwen and her father a floor model Zenith stereo that they had not planned on purchasing, she said to me 'You should be in sales - you need to be selling life insurance.' At first I told her 'No way!' but after 2 years she wore me down."
Thus, on August 26, 1974 Mr. Crosby became an insurance agent and later a sales manager for Prudential Insurance Company. During his tenure at Prudential, Mr. Crosby learned much of what he knows about the industry today and became one of the first top selling African-American's in the nation. However, after 9 years with Prudential, Mr. Crosby moved on to Country Companies in which he became the first minority agent hired in the state of Illinois.
After fully realizing his success and potential as an African-American agent in the insurance industry. Mr. Crosby began to see the importance of creating opportunities for more African-Americans to also become successful in such a lucrative industry that was and still is vitally important to our community.
"Back then there were very few minority insurance agencies and the numbers of minority insurance agents were dwindling. I did not think it was just to see other people selling insurance products to our people, so I wanted to make sure there were more minority agents in business."
So after only 2 years with Country Companies, Mr. Crosby branched off into his own venture as The Insurance Exchange, Ltd. After a few years of building his clientele, he became a General Manager for American National Insurance Company and used it to help grow The Insurance Exchange, Ltd. as well.
Between the years of 1986-1998, Mr. Crosby grew one of the leading African-American insurance agencies in the states of Illinois and Indiana.
However, in 2004 Mr. Crosby envisioned more growth for the agency and wanted to create more ways to train and develop minority agents, therefore he decided to break away from American National. Now The Insurance Exchange, Ltd. has become a totally independent insurance agency in Illinois for several major insurance companies including Safeco/Liberty Mutual, Grange, Travelers, and Blue Cross Blue Shield to name a few.
Mr. Thomas E. Crosby Sr. and The Insurance Exchange, Ltd. are definitely a trailblazers in the insurance industry. Even after building the agency, Mr. Crosby is still focused on providing integrity and education regarding insurance products to the community and on training more African-Americans and other minorities to be successful in the insurance industry.
In addition to all of this, Mr. Crosby has brought 3 of his 5 children into the business as licensed sales agents making The Insurance Exchange a family owned and run business as well.
On October 10, 2014, Thomas Crosby Sr. celebrated 40 years in the insurance industry amongst family and friend at the Doubletree Hotel in Alsip, IL.
---
Careers
The Insurance Exchange is a full service agency that offers licensed insurance professionals the opportunity to partner with us on a full-time or part-time basis. Membership is great for licensed agents who work full or part-time jobs, work from home, or cannot get contracts with major carriers.
Below are just a few of the benefits of becoming a Member of The Insurance Exchange:
Access to Major Carriers
Competitive Commissions
Low Monthly Membership Fees
Personalized Training
Office Space for Meeting Clients
We are currently seeking licensed life, health and property and casualty agents in Illinois, Indiana, Arizona, Georgia, North Carolina, Ohio, Tennesee, and Missouri. Please send all resumes to Thomas Crosby Sr.'s attention at tcrosby [at] insxchg [dot] com
Work for a captive agency? Ask about our referral program THAT PAYS!
---
Learn more about The Insurance Exchange